www.revesbyworkersfc.com.au
Email

Online Form – see bottom of this page
General Enquiries – adminrevesbyworkersfc.com.au
Registration (during rego period only) – regorevesbyworkersfc.com.au
Committee
Click here to contact our committee
Phone (Canteen/Club House)

(02) 9792 3307 – Manned on game days only.
Post
Revesby Workers Football Club
P.O. Box 513
Revesby
NSW 2212
Home Ground + Training Field
Home Ground/Club House
Marco Reserve (fields 3 and 4). Located on the bend of Homelea Ave near Marco Ave, Panania, Sydney, Australia.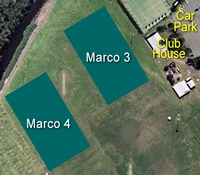 Training Field
Milperra Reserve. Specific training sessions and summer soccer only. Located on the corner of Ashford and Bullecourt Avenues, Milperra.
If you would like to ask us a question or just send a comment, please do so below.
Enter the code displayed at the bottom and click on 'Submit Form'.